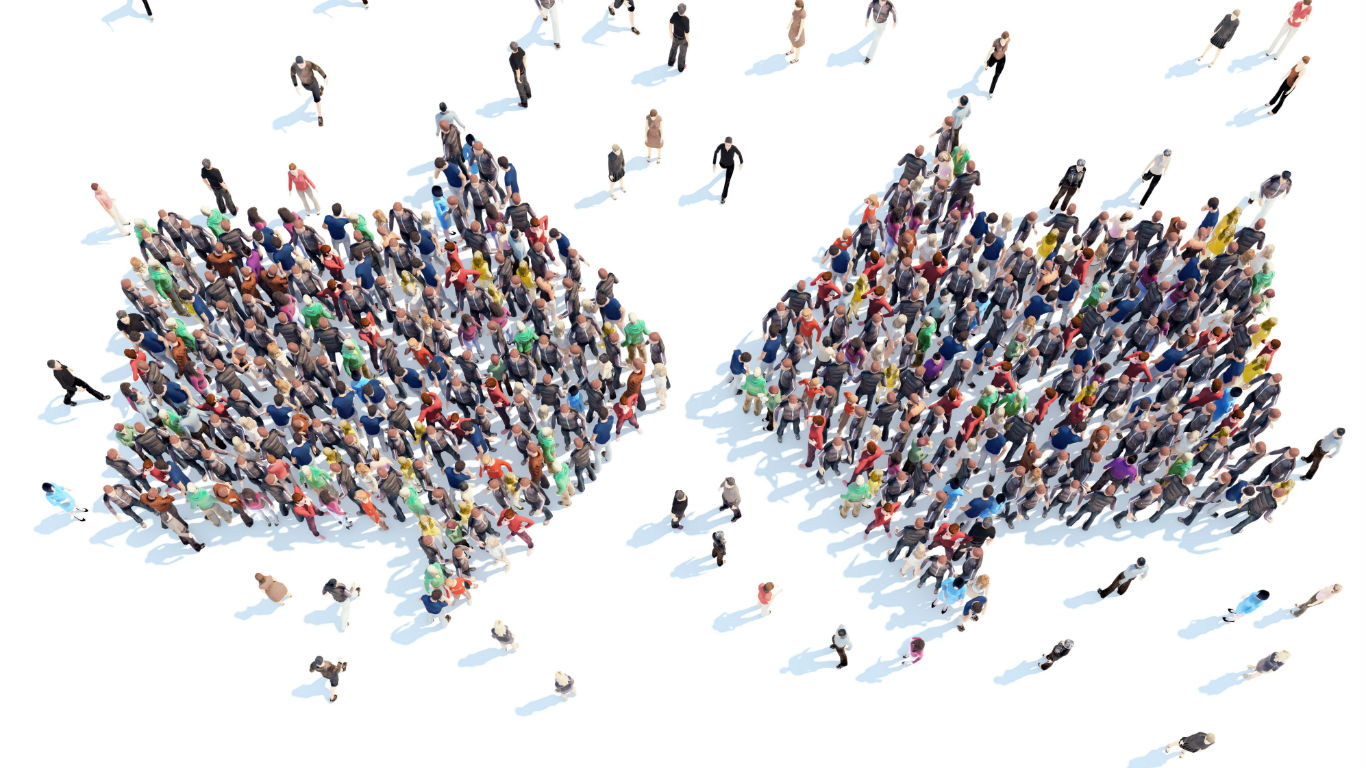 As a singles and relationship coach, I am often astounded at the fact that even though there are millions of available singles worldwide, so relatively few single men and women find lasting relationships.
Dating services capitalize on this lack of relationship success, proclaiming that they have THE system to help you find your compatible mate for a relationship that will last. Their matching systems work to a point, in that seemingly compatible people connect and start conversations.
Yet some singles are not able to find enough potential candidates to date, despite seeming compatibility with many. Others do date each other temporarily. And some do form relationships, but these often fall apart. Only a select few end up in long-lasting relationships with each other. In the end there are far too few loving, long-lasting relationships coming out of this dating process.
Let's look at why this is happening, why so many among the millions of singles wanting to find a partner are ending up alone.
Most singles come to dating with a desire to avoid repeating unhappy relationship experiences. Most have a vague feeling that they somehow contribute to their relationships being unhappy, yet cannot see what they do to create these experiences.
Without knowing what to do differently to make a relationship work, most singles hope that their next relationship will work out, without having faith that it actually will. In fact, most singles enter new relationships fairly certain they are going to get hurt again. And they are right. Most singles are likely to recreate with each other past negative relationship patterns, ultimately sabotaging their attempt to form a lasting relationship.
Are singles then doomed to keep repeating the same disappointing relationship experiences and keep getting hurt in relationships? Not necessarily.
In my coaching practice I have been able to help client after client break their relationship patterns, connect with the right person for them and build the relationship they have always wanted. The key is putting into action a deliberate step by step process of personal change that leads clients to revamp how they function in relationships.
The most important first step in the process of creating relationship change is to see what you are causing, and how, in this area of your life. Take an unflinching look at what you do that does not work, that makes you hard to connect with, love and be with. Then work to understand what you get out of these behaviors.
You also need to look at your relationship pattern, the overall theme in all your close relationships. Start to catch yourself in the midst of creating your pattern, whether it's pain-inducing or creates a lack of relationships all together. One way to do this is to scan significant relationships across your life for repeating themes, starting with you and your parents, watching how these themes currently play out in your relationships.
Once you see what you do and why clearly, you have to work on shifting the beliefs, perceptions, and actions that keep you stuck in creating the same thing in relationships again and again. This shift is followed by acquiring new, healthier and more appropriate thinking, choices and action in regards to relationships.
The reason so many singles end up alone is because the work I describe above is the work many singles are not willing to undertake. Even self-aware singles often do not want to look at their past or re-experience their negative emotions. Yet this is the work that makes the difference between people who meet a compatible partner to create a long-lasting relationship, and those that do not.
Without personal work you will not "pass go" on your way to a happy relationship. Instead you will recreate the frustration of trying again and again to make relationships work, only to end up alone. Relationships change when you change.
Want help on your path to relationship satisfaction? Set up your Get Clarity Coaching Session and let's work together on what stands in the way of you creating the relationship you want.