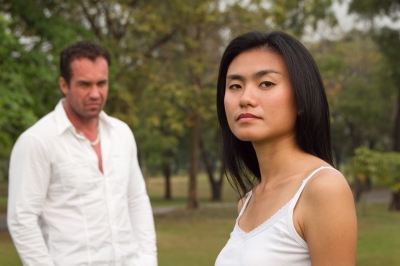 Does it feel like your relationship is falling apart no matter what you do? Does your heart break at the thought of losing it, but you don't know what to do to keep it?
My work is built on the principle that love is precious. When two people find love and connection with each other it is important, if at all possible, to save and restore their relationship. I have a proven track record, with 9 out of 10 couples who work with me saving and vastly improving their relationship or marriage.
The articles below offer the key insights and tools I teach my clients. Read the article to learn what my clients learn, so that you can take proactive steps to save your relationship. You may even be able to do so without your partner's participation.
1. Can One of You Bring the Two of You Together?
How to get your partner to want you as much as you want him or her.
2. How to Save Your Relationship or Marriage
The key reason most relationships end, and what to do so yours becomes stronger than ever.
3. 5 Crucial Secrets to Save Your Relationship or Marriage
What to do to keep your partner from leaving you.
4. The Unexpected Gateway to Meaningful Connection
How to use criticism to bring you closer to your partner, instead of driving you apart.
5. Let Love Have its Way With You
How to know if your relationship can be saved or needs to be let go.