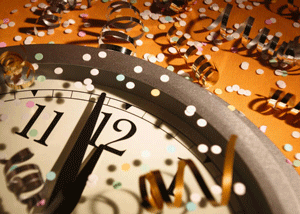 What is your New Year Relationship Resolution?
Do you want to finally meet the right person for you?
Do you want your relationship or marriage to feel better, more loving, more fulfilling?
Or are you ready to finally let go of that ex-relationship and be able to attract a great partner?
Getting more of what you want out of relationships is a great New Year's resolution to have, so let's talk about how you can create the relationship you want in 2014.
As you know, most resolutions fail fairly soon after they are made. And many relationship resolutions fail from the very start, because most men and women simply don't know what they should be doing differently about dating or relationships that would actually give them the results they want.
What you need in order to achieve your relationship resolution is a winning strategy. A winning strategy will be made up of small, doable, realistic, repeatable  actions that will lead you to create the kind of a relationship you want.
Unfortunately I can't give you a fail-proof winning  strategy specific to you, because that kind of strategy needs to be custom fit to your life, your personality and your desires. Creating a strategy that helps clients get what they want from their relationship life is what I do in the Get Clarity Coaching Session.
What I can give you is a process for coming up with your own strategy. Work through the process below and it will take you a long way to creating a sure path to what you want from this year.
Get a notebook or a piece of paper, or type in your answers the following questions:
1. Take stock of the outgoing year
~ Think about last year and see what worked for you:
a.    What did you want at the beginning of the year?
b.    Which of these did you accomplish?
c.    How did you accomplish the things you wanted? What did you do that worked?
~ Think about last year and see how circumstance arranged themselves to support you:
a.    What happened last year that was surprising and positive?
b.    How did this come about?
~ What are you grateful for from last year? See if you can come up with 10 things to be grateful for.
2. Work on getting what you want this year
a.    What do you want to accomplish, do, be, or have in the New Year? Come up with a list of 10 or more items that feel important and meaningful to you.
b.    Of the list above, what are you absolutely committed to accomplishing/having/being/doing?
c.    For each item that you are absolutely committed to, create a list of strategies that contain small, doable, realistic actions that you can take regularly and stick with. Ideally the actions you come up with will be taken daily, or often, so they can become an easy habit.
3. Deal with underlying fear
a.    If you got what you want above, exactly the way you want it, what would you have as a result?
b.    Look deep inside yourself, beyond the yearning for what you want, to the fear behind it. What bad things might happen if you get what you want?
c.    If these bad things were to happen, how would you deal with them to take care of yourself?
4. Take care of yourself
What daily practice(s) can you put in place to make sure you always have an underlying sense of being okay?
Here are some ideas: meditation, journaling, daily walk, daily gratitude list, prayer, energy practice such as breathing, tai chi, yoga, or daily exercise. Come up with ideas that work for you and can be easily incorporated into your daily life. List at least 5 ideas that you can choose from to help yourself feel ok.
[stextbox id="red_box"]If you have tried all the strategies you know to achieve your relationship goals, such as improving your current relationship or marriage, or meeting the right partner, and need more specific and effective ideas of what you can do to get the results you want, I am here to help.
I created a special Get Clarity Coaching Session – in person or over the telephone – to help you clarify your New Year Relationship Resolutions – and strategies to achieve them. Go here for session information and to register.
The session is discounted to $25 from the normal $49 for the first 10 new clients. Use the coupon code "happy" to get this discount when registering for the session.[/stextbox]