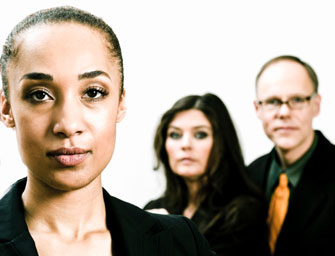 Q: Bett asks:
My two-year relationship with a man who is 15 years my senior has just ended. I have struggled for over a year with his inability to commit to me and his ongoing relationship with his ex-wife. Due to his having an affair throughout their 14 year marriage, he has developed a relationship with her that is based on dependence, guilt and obligation. He spends holidays, many family occasions, and some vacations with her and their college age children. It's almost as if they are still married, yet he had this intimate relationship with me which the children and ex-wife were aware of.
Was it unrealistic for me to expect that I was to be an important relationship in his life and to expect that he would respect my needs to be a priority? I was respectful of his relationship with his children, but the way it was set up was his ex-wife orchestrated the children's lives and he just joined in as if they were still an intact family. I had many a sleepless night over this situation, until I could not stand to be the "other woman" any longer. Do you have any thoughts or experience with this type of relationship?
A: Relationship Coach Rinatta answers: 
Bett, some people are simply unavailable. It almost doesn't matter what makes them unavailable – it could be their ex, from a marriage or a long-term relationship, it could be drugs or alcohol, it could be TV, it could be work, it could be food, it could be sports. I could go on and on.
The bottom line is that people who are unavailable are that way because they don't want to be fully present in a relationship. Usually this is from a deep fear of closeness and being hurt deeply early in their lives. This can not be fixed except by them and more closeness certainly can be demanded or mandated by their partner.
When you are with someone who is unavailable, unless they know and see that they are unavailable and want more closeness with you for themselves, there will be no change. An unavailable person can only become available through deep personal work, to uncover what keeps him or her unavailable. And then there's the learning new relationship behavior. All of this takes a lot of work and time.
I am glad you saw the light about your relationship – that you were with a man who was uncomfortable with intimacy and for that reason maintaining two relationships. You intuitively understood that he could not be fully with either you or his ex-wife.
So what to do in these situations? If the person you are with does not see that he or she is unavailable after repeated attempts by you to show him or her what's really going on, there is only one thing to do – leave. A relationship with an unavailable person is painful, and you don't need that kind of pain.
Then you need to learn how to pick partners who are available, so that you don't have to deal with this kind of a painful relationship again. This is not an easy task, as you have to become good at being able to spot available people.
If you tend to attract unavailable people or are drawn to unavailable people, or if you are someone who would like to allow more relationship closeness in your life, I can help.
[stextbox id="info"]
Try working with me as your dating or relationship coach to real change take place in your relationships!
Click here to learn more about how to try coaching.
[/stextbox]