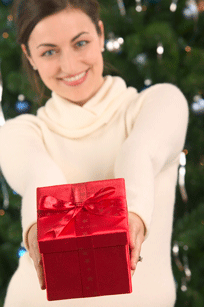 Still need gift ideas for that hard to buy person you care about? Want more meaningful gift ideas? Want something for yourself or your partner, that will make your life better? Get Relationships Right Gift Ideas List is here to help!
Books
The Five Love Languages
This book has been in circulation for a long time and still makes a difference for couples daily. Strongly recommended for everyone who wants to have a happy relationship.
Wild Attraction
Here's a new book that pushes the boundaries of what could be possible in a truly connected relationship. Not for the faint of heart, but if an extraordinary relationship is what you are after, it will open your eyes.
Gift Certificate
Consider a Gift Certificate for the Get Clarity Coaching Session. Give the gift of relationship clarity, resolution and healing to the most important people in your life, such as friends, children, and other family members. For $22.50 you get a beautiful gift certificate to print and give, or to send virtually. You can also get one for yourself. To find out more and purchase the gift certificate go here.