What You Absolutely Must Know to Have the Relationship of Your Dreams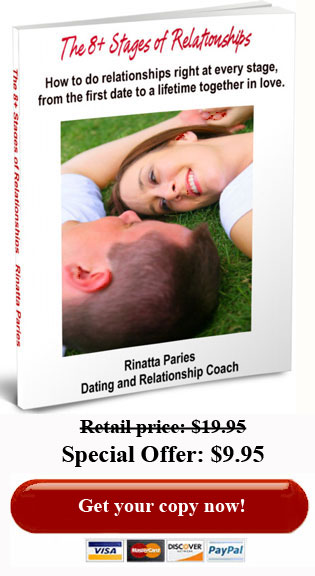 Do your relationships keep going wrong, and you don't know why? Does making your relationship work feel like an unsolvable mystery?
Have you fantasized about things getting better, yet they never do?
You can picture having a relationship where your partner shows up for you in exactly the way you want and need, letting you know you're loved and wanted in word and action.
Sometimes it seems so close you can taste it, but seemingly unpredictable obstacles keep coming up, and things just don't work.
Your heart feels scarred and this makes speaking up in your current relationship – or  entering a new one – feel like walking in a mine field.
Maybe hoping that things will work out worked when it came to childhood fantasy, but hope alone does not work in the matters of the heart. Hope alone will do nothing to help you create a loving, wonderful relationship.

Here's the thing: Creating a wonderful relationship does not have to be a mystery that you hope to solve!

How would you like to be able to flip open the hood on romantic relationships and see how they run? How would you like to learn exactly what's necessary to keep a relationship growing into kind of relationship you want to have?
I created a guide to help you do just that, The 8+ Stages of Relationships guide.
Do you know that a relationship requires special care, just like a car?
You can't just keep driving a new car and assume things will go well because they did at the beginning. You have to change the oil, rotate the tires, change various belts, etc.
Just like with a car, no matter how good a relationship is at the beginning, you have to give it the right kind of care at the right time. Giving a relationship the right care isn't hard, once you know what you're doing.
I know what I'm talking about.
I've been a relationship coach for over 18 years, and have successfully helped hundreds of couples repair relationships they didn't know could be saved. I have also helped many, many singles finally meet their right partner.
I'm a Certified Relationship Specialist with the American Psychotherapy Association, certified ICF Master Coach, and am currently completing my Master's Degree in Marriage and Family Therapy.
I know the ins and outs of how relationships work, and put the most important key principles to helping relationships thrive into this clear, easy-to-follow guide.
Which is why I can state with authority, when you buy The 8+ Stages of Relationships, you will learn:
•    A thorough understanding of the stages all relationships go through, including marriage, so you never feel lost again.
•    How to recognize what stage your relationship is in, and what it needs.
•    If you are single, at what stage your relationships break down and why, so it doesn't happen again.
•    How to heal so you're able to meet your partner (current or future) with an open heart.
But you don't have to just take my word for it:
"I purchased The 8+ Stages of Relationships guide because I was curious to know what the stages were, particularly since I was recently divorced. I wish I had known about the relationship stages before, especially the "honeymoon stage". Reading about it explained to me what happened in my relationship. I had this uneasy feeling that things were not quite right but didn't know how to handle it. I wish I had known it was normal because I felt badly about that "not quite right" feeling. I think the guide was very well written. Thank you!"
~ Anne, Houston TX
"This guide allowed me to see how relationships really work for the first time. I'd always felt like a victim of circumstance when it came to my romantic life, but the information in The 8+ Stages turned that around, so I was able to understand what I was doing when I met someone, and how to make it work. I've been with my current partner for almost a year. Not only is it the best relationship I've ever had, I also have confidence that I know how to make it last thanks to this invaluable information."
~ Sarah, Portland OR
"Rinatta has a very clear way of getting to the underlying problems responsible for relationship issues. I loved this very grounded approach with step by step instructions for what to do through each stage of my relationship. Thank you."
~ Holly, Vancouver WA
"I am going through a terrible divorce. I purchased the guide to learn more about the stages of relations with the hope that any relationship I get into in the future I will better know the various stages and how to deal with them.  Although I am moving on with my divorce because of all the lies, stealing, and meanness, I am curious about the chances of his new relationship working as I like to understand as much as I can about life. I got a lot out of reading your guide.  It made me feel better about moving on."
~ Ginger, Waller TX
Ready to finally understand how relationships really work, and the facts of creating the loving companionship you deserve? I'm offering this phenomenal guide at the low rate of just $9.95, because I want you to have it.
At this price, there's absolutely no risk. Try this information out, and see how knowing the stages of relationships, and how to best handle them, can work for you.
Pick up the The 8+ Stages of Relationships: How to do relationships right at every stage, from the first date to a lifetime together in love and start doing your relationship right. Then you can reap the reward of a lasting, loving relationship! Get your copy of the guide here.
**Free Bonus** With the purchase of the guide you will also receive the The 4 vital Rules to Getting Relationships Right handout, to make sure you quickly get on the road to creating the relationship you want.
Buying this guide today saves you needless additional months or even years of heartache. Until you can see exactly what's going on and how to make relationships work for you, you will continue to struggle and strain your heart.
This guide reveals your power for creating the relationship you want, taking away the guesswork and greatly reducing the heartache.
Get your copy of The 8+ Stages of Relationships here.
Remember: Buying right now means you have it right now. If it sounds like something you need and you bookmark this page for later, no matter how much you intend to come back, you'll forget. It's how we work. Forgetting means things will continue as they have been, which could very likely lead to even greater heartache.
If you recognize that this is something you need (which, if you've read this far, it is) then buy it now. After you buy, read it. Don't delay reading, or you run the same risk of promising yourself you'll look at it later and again forgetting.
If you can't read it now, then put it in your calendar for 7pm this evening, or 3pm tomorrow…as soon as possible.
Buy it right now. Read it. Use it. Watch your relationship life transform!
From the Heart,