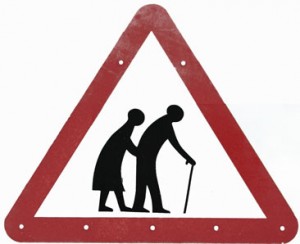 Dating and relationships can often be difficult, frustrating, and downright painful.
Do you wonder what will make dating and relationship easier for you?
Many people believe that dating and relationships will naturally get easier with age and time, and so they wait for things to get better. However, this is not what I've found in my over 15 years of coaching clients.
What I've found is this: Those people who start out with the right relationship skills get better at relationships with age and time. But those people who didn't start out with a good set of skills do not get better at relationships. They want to, desperately, but it doesn't happen for them no matter how much they age or how much time passes.
I just got an email from a 60+ year old gentleman requesting relationship help because he and a lady he was dating rushed into a romance very quickly and now she is pulling away. He doesn't know what to do. I get the same kind of email from 20 year olds, 30 year olds and so on down the line.
Regardless of your age and the passage of time, if you want to improve your chances of attracting and keeping love, or improving the relationship you are in, the only way to do this is to learn good relationship and personal development skills.
Creating a healthy relationship and being a healthy, functional person in a relationship are not natural, innate abilities, any more than managing money or writing or being a lawyer are. These are skills that need to be learned.
Over the next couple of articles I will give you a list of personal development and relationship skills you need to learn in order to be successful in dating and/or in a relationship.
In this article, lets get you started in the direction of personal development.
Let's work on your introspection, the ability to see into yourself, by having you answer two questions about relationships:
What holes do you repeatedly find yourself in when it comes to dating or your relationship(s)?
What skills or knowledge or ability do you keep wishing for?
Answering these two questions will immediately reveal for you what you need to do to improve your dating or relationship situation.
But here's the thing – many people will have trouble answering these questions. Their mind will trail off, they will get busy with something else, they simply won't know the answer or they will not know if they have "the right" answer.
[stextbox id="info"]If this happens to you, I will be happy to help you come up with a list of the specific skills YOU need to learn and the steps you need to take to learn them. Set up a Get Clarity Coaching Session with me to work on this.[/stextbox]