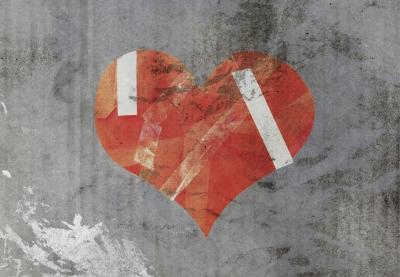 Do you feel stuck on the one that got away? Does the grief of the lost relationship interfere with your daily life and prevent you from finding or showing up fully in a new relationship?
These articles teach the expert secrets to fast, full recovery from a breakup or divorce. They are grounded in scientific research and proven to help thousands of people successfully move on and experience the deeply rewarding, loving relationships they deserve.
You don't have to keep being haunted by the past. Learn what you need to know in order to let go, and open fully to love.
1. How to Let Go of a Relationship when You Don't Want To
How to let go of your ex when you want to hold on.
2. The 3-Step Process to Fast, Full Recovery from a Breakup or Divorce
How to recover from a break up or divorce in 3 scientifically proven steps.
3. The 6 Things You Need to Know to Let Your Ex Go
Why you hold on to your ex, and the 6 steps to letting him or her go.
4. Dealing with Heartache and Emotional Pain? Here's Relief!
A powerful meditation to help you let go of heartache on a deep level.
5. 10 Steps to Speed Recovery from a Divorce or Breakup
The 10 steps to fast, full recovery from a break up or divorce.