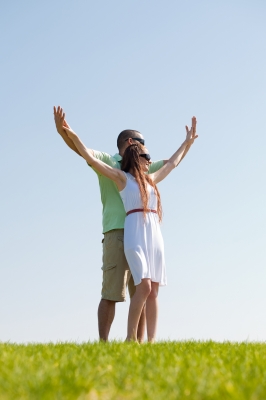 Do you enjoy your relationship, but fear it might not make it? In today's society, heartache is now treated as the normal outcome of falling in love, but that's only because of a wide-spread lack of understanding about how relationships work.
If you love your partner and your partner loves you, then your relationship has every chance of providing you both with life-long joy. All that's needed is a skill set for handling conflict and knowing what actions to take – and which to avoid – so your relationship continues to improve with time.
The below articles are designed to help fill in the gaps about the maintenance long-term relationships require, and what you need to know to get your relationship right.
1. Four Hidden Secrets to a Happy Relationship
How to achieve an undercurrent of happiness and love in your relationship.
2. How to Avoid a Common – and Destructive – Pattern in Relationships
How to get more out of your relationship by doing less.
3. Affair Proof Your Relationship in 6 Steps
What you need to know and do to keep your partner from cheating on you.
4. 2 Secrets that can Make or Break Your Relationship
How to know if your relationship is working, and what it needs to last.
5. 5 Easy Ways to Feel Closer to Your Partner
Connection is the superglue that holds relationships together. Here's when and how to build it with your partner.